WHY CHOOSE OUR PRODUCTS

Why wait when you can Resinate® is a patented formula. World's fastest water pipe cleaner! Resinate® cleans, sterilizes and disinfects glass, metal or ceramic.
Resinate® is:
Use Resinate® Cleaning Solution for your water pipes, hookahs, and vaporizers, or any pipe made of glass, metal or ceramic! Resinate® is an alcohol-free. Resinate is available in abrasive and non-abrasive cleaners that works instantly to effortlessly remove burnt resin from your pipes and won't scratch your piece.
THE BEST GLASS, BONG CLEANER ON THE MARKET

Resinate® Cleaning Solution is a patented cleaning formula on the market that actually starts cleaning instantly. Resinate® was created to succeed where other cleaning products have failed by focusing its cleaning power on removing all resins, particularly excessively burnt or caked on resins.
Combining consumer needs with the latest advancements, we created a product that cleans, sterilizes and disinfects any Glass, Pyrex Glass, Metal or Ceramic instantly on contact! Resinate® comes in both abrasive and non-abrasive formulas.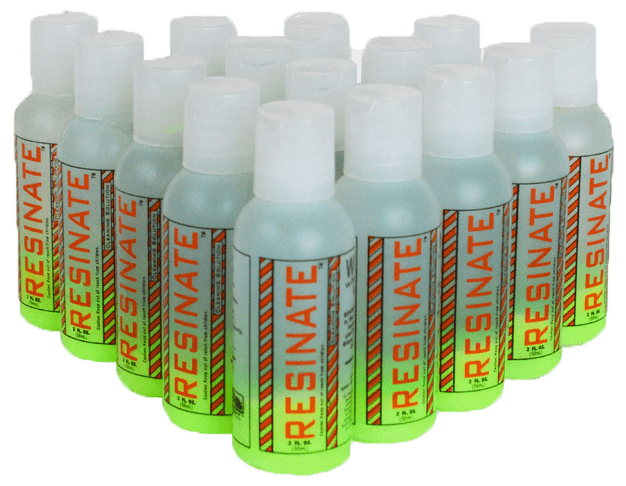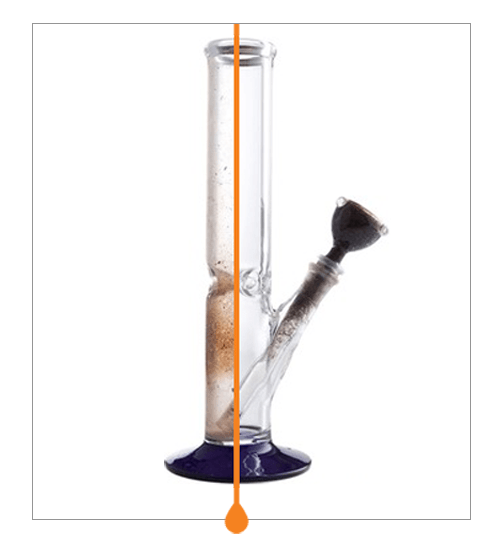 STERILIZES AND DISINFECTS ANY SURFACE ON CONTACT!

When looking for the perfect cleaning solution, how can you be sure what will work best for you?  Is Resinate Cleaning Solution safe to use on Glass, Pyrex Glass, Metal, or Ceramic?  Resinate® Green takes the guesswork out of the equation and delivers an instant abrasive formula that will clean, sterilize and disinfect ANY surface on contact. Resinate® Blue is a non-abrasive formula for those tough to remove waxes, oils and dabs. Resinate® Grinder Cleaner is a cleaning solution that can clear out grime and buildup. Resinate® offers a solution that is earth friendly, biodegradable and contains NO VOC's or alcohol. Resinate® Cleaning Solution uses only the finest granules to help remove the resin quickly and easily!